Learn The Top 10 Safe, Natural Remedies that will Save Your Sanity—Triple Your Energy—Boost Your Confidence—
Banish Stress… Be Your Best!

To get your FREE Crash Course
"Top 10 Homeopathics
to Be Your Best"

Just enter your Name & Email Address
in the form below:
Boost Your Energy…Be Raring to Go All Day Long


Avoid Burnout & Overwhelm…Stay Focused & Take Action


Overcome Fear & Anxiety… Feel Confident, Balanced, Powerful


Get Great Sleep… Feel Rested, So you can Be At the Top of Your Game

You will receive your complimentary list of

The Top Ten Homeopathics to Be Your Best!

Rest assured that all information
is kept 100% confidential.

No Spam Promise: We will never share your information.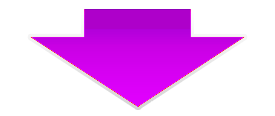 Know exactly what Homeopathic remedies will let you:
This is the Busy Person's FREE Crash Course in how to
Stress Less and Produce More