The Unique Team at Learn Homeopathy Now
LHN's unique team has two common denominators: an extensive knowledge and burgeoning love for Homeopathy. They bring their individual talents together to create beautifully designed notebooks, teaching aids, resourceful reference guides and unforgettable workshops, all packaged into a unique, custom product line especially for you.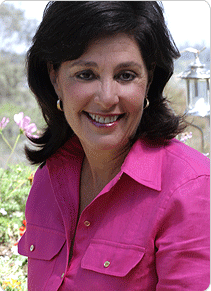 Shelley McQuerter, owner and director of Learn Homeopathy Now, has inspired countless healing professionals with her passion for Homeopathy. In her brilliant Homeopathy Certification Training, Shelley has captured her extensive knowledge into a series of five, user-oriented, and content-rich seminars that assure success for the novice, as well as the clinician. Simple to use, her self-paced, time-tested method allows parents and young adults, chiropractors and psychologists, acupuncturists and massage therapists, medical doctors and nurses, to progress from basic home care skills to mastering an additional healing modality.
Shelley is a gifted educator. With the command of a woman who knows and loves her topic, she blends anecdotal storytelling, sharp witticism, and intuitive know-how into thoroughly entertaining and instructive workshops. She strips away the mystique of the esoteric and scientific tenets of homeopathy and creates a lasting impression that empowers you with the skills you need to use homeopathy effectively. Shelley's vibrant, authentic presence embodies the power homeopathy promises.
Visiting Faculty

Willow MacPherson, Homeopathy Consultant and Educator, is sought out nationwide for homeopathic consultations from her full-time, private practice in southern California. As a visiting faculty member assisting in Shelley's advanced and graduates seminars, Willow contributes her vast clinical experience, case taking expertise and passion for "the books" with professional insight. She is the icing on the cake to Learn Homeopathy Now's already delectable seminars.

Michelle Leahy, Practitioner in Homeopathy and Bach Flowers, left a lucrative career in software engineering when she discovered homeopathy as her truest calling. Thanks to Michelle's talent in research and design, combined with her brilliant software skills, LHN provides you with digital charts and interactive materials that are available only through their programs. You will meet Michelle as assistant faculty at our advanced and graduate seminars.
Design Staff

Jayce McQuerter holds a degree in Visual Communications from Washington University, St. Louis. Raised with homeopathy and Bach flower essences, Jayce draws on firsthand, personal experience to create outstanding graphic design for LHN reference guides, teaching materials and product packaging. Entrepreneur, Certified Sommelier, and author, Jayce is a visionary in his own right and a testament to the powerful enhanced health that a foundation in homeopathy provides.

Debbie Lindgren, International Marketing Maven and Social Media Expert, cultivated her love affair with homeopathy when her entire family was severely afflicted with complex health issues caused by lead poisoning. Tagged as one of LHN's most passionate graduates, Debbie credits homeopathy and Bach flower essences as a major force in her family's complete recovery and after creating her own high visibility website and publicity launch, joins our ranks to impart her extensive research and knowledge in every aspect of Learn Homeopathy Now's marketing endeavors.